Guide to Lock Picking - Ethics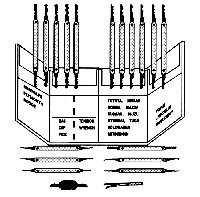 This guide was originally written for an organization where lock picking and trespassing were socially accepted activities.
If you are not so lucky as to live in a place like that, be very careful how you use the information in this guide.
Use the information in this guide to help people.
Do not pick any lock which you do not have authority or permission to pick.
Do not steal.
Do not vandalize.
Use common sense and accept responsibility for your decisions and your actions.