Section III
No. 3
When desired, shotshell can be modified to reduce shot dispersion.
MATERIAL REQUIRED:
Shotshell
Screwdriver or knife
Any of the following filler materials: Crushed Rice, Rice, Flour, Dry Bread Crumbs, Fine Dry Sawdust
PROCEDURE:
1. Carefully remove crimp from shotshell using a screwdrive or knife.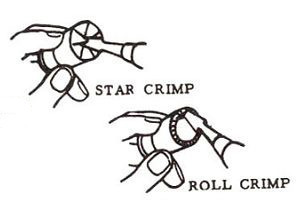 NOTE: If cartridge is of roll crimp type, remove top wad.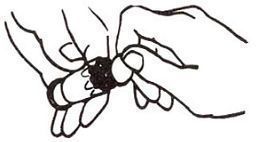 2. Pour shot from shell.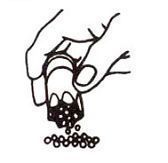 3. Replace one layer of shot in the cartridge. Pour in filler material to fill the spaces between the shot.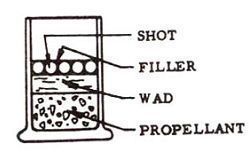 4. Repeat Step 3 until, all shot has been replaced.
5. Replace top wad (if applicable) and re-fold crimp.

6. Roll shell on flat surface to smooth out crimp and restore roundness.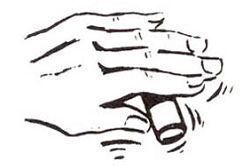 7. Seal end of case with wax.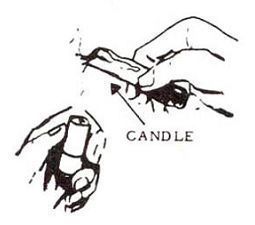 HOW TO USE:
This round is loaded and fired in the same manner as standard shotshell. The shot spread will be about 2/3 that of a standard round.